About Kangaroo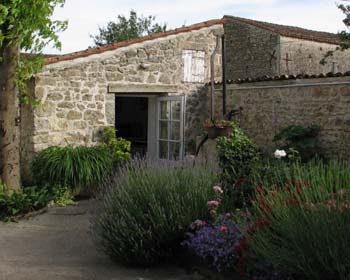 Kangaroo started off in a tiny shop in Brighton in 1981 as a retail outlet for my own range hand and machine knits for children. Over the years it diversified to a yarn shop and then to the mail order company it is now. In February 2011 I moved the business to France and now run it from my home in the Charente-Maritime where my husband Culli and I also run a b&b and knitting workshops and retreats.

I have had one book published 'The Knitting and Stitch Motif Directory' and have just completed two further knitting books which will be published in autumn 2011. I also write the monthly yarn review for 'Knitting' magazine. I am very keen to encourage and promote the craft of knitting and will always answer yarn and pattern queries by email or telephone and give help to novice knitters. The residential workshops held in France cover all aspects of knitting and crochet, they run over 4-6 days for small groups of up to 6 guests and are led by experienced tutors. If you would just like to relax with a few friends or like-minder knitters come to one of our regular knitting retreats for small groups of 4 or 5 guests.
To receive regular newsletters about the workshops, new stock and special offers please register here.
I hope that you enjoy our website and that you can find all the yarn, patterns and knitting inspiration that you are looking for, if you need any further information or have any comments please don't hesitate to contact me on this email sue@kangaroo.uk.com